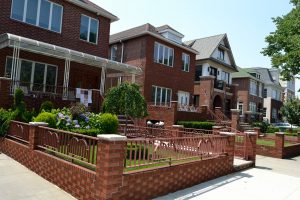 If your HOA is preventing you from exercising your rights as a homeowner, discriminating against you or otherwise acting arbitrarily against you, you may want to consider taking action. But before you make a claim in court in Nevada, you have to follow some other steps first. It is important to speak to a lawyer with experience in handling HOA disputes to make sure you navigate the steps properly.
1. Complain to Your Management Company
Format a letter and identify the problem. We always have to start small, lest you get accused of wasting your HOA's resources by pulling out the big guns first. Explicitly state what the issue is, providing as much detail as possible. Keep a copy of the letter for your records, and then send to your HOA management. Management will then discuss the contents of the letter with your Board of Directors and get back to you with their reply.
2. Request a Hearing with your Board
Your CC&Rs should explain the process for requesting a hearing with your Board, but if it does not, simply request one. Only if they deny you another opportunity to be heard, or if at the hearing they refuse to take action, can you move on to the next step.
3. Lodge a Complaint to your State or Local Agency
Before you can bring your complaint to a local or state agency, you have to exhaustively follow the complaint process within your CC&Rs. When you have exhausted all of these options, bring your complaint to your local or state office. In Nevada, visit the Nevada Real Estate Department (NRED). NRED has two options to lodge a further complaint. You can either utilize NRED's Ombudsmen service, which will bring your issue in front of a mediator, or you can utilize NRED's Alternate Dispute Resolution (ADR) service. Whichever service you choose, NRED's website will help you fill out the correct forms and effectuate the correct notices.

It is important to note that you must engage in some sort of ADR service before you file a lawsuit against your HOA, or your case could be dismissed in court.
4. File A Lawsuit
Only after you follow the proper administrative steps are you able to file a lawsuit against your HOA. Since your HOA will have its own attorney, it would be beneficial to hire your own, as HOA rules often have legal nuances that you might not have the ability to navigate on your own.
Meet with a qualified HOA lawyer. They can help you identify your legal claim and decide what court to sue in. Whether it is a discrimination or retaliation suit or an injunction, it is ideal to have an attorney represent you throughout the lawsuit.
Want to learn more about filing a complaint against your HOA? Contact HOA attorney Heather Ijames today!